Company profile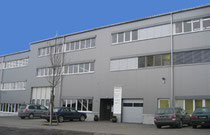 In 1964 an owner operated company was founded by the citizen of Liechtenstein William Hoop as a mechanical workshop.
This company was converted 17 years later into the C+M TRAMEC Ltd which - among other activities - also operated as manufacturer of the mechanical components for the company distributing CENSOR-measuring and sorting machines during 1987 to 1994.
In the year 1994 C+M TRAMEC Ltd took over the exclusive production and exclusive worldwide distribution of the CENSOR product line thus becoming the worldwide leading manufacturer of Measuring and Sorting machines for rollers.
The company CENSOR Patentanstalt had been founded in 1946 with registered office in Vaduz, Principality of Liechtenstein. For many years – almost 3 decades- they successfully produced CENSOR-measuring and sorting machines for the bearing industry under the brand CENSOR.
World's first sorting machine generally came from CENSOR launched in the mid 1950's - which was called MULTIPLEX - a milestone for the ball bearing industry as for the first time ever balls could be automatically measured and sorted in big lots with relatively fast speed and in a precision of 1 micron.
The Bearing industry passed through a weak period during the 70's and 80's of last century as the stagnating economic situation of the automotive industry -the main buyer of their products –did affect negatively the Bearing industry and indirectly also the business of CENSOR. The company CENSOR Patentanstalt did focus on new business segments in the booming electronic industry and finally was sold to an American group in the middle of the 80s.
Initially CENSOR Sorting activities were continued by way of a management buyout. During the following years the successor company producing CENSOR measuring and sorting machines underwent different changes and reorganisations.
With the takeover of the production of CENSOR sorting machines by C+M TRAMEC AG a positive change of the commercial philosophy also came along. C+M TRAMEC AG strictly concentrated on manufacturing Measuring and Sorting Machines and accordingly focused on distribution and customer oriented sales of this traditional and proven product line.
The sorting machines were further developed under the management and were adapted to customer needs. At the same time the head of the company also began to open new markets actively (Russia, China, India etc.).
Today the company C+M TRAMEC AG domiciled in Mauren, Liechtenstein not only exports their proven well established CENSOR Measuring and Sorting Machines to Germany and Europe but on a worldwide scale.