Welcome to C+M TRAMEC AG
C+M TRAMEC AG is an innovative mechanical engineering company in the high-tech economic area of Liechtenstein and Switzerland. Our CENSOR sorting machines are leading in the field of high-performance measurement technology and automatic sorting machines for the roller-bearing industry.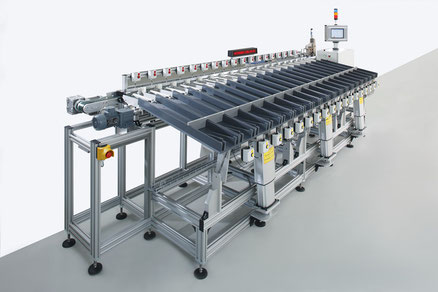 CENSOR-Sorting Machines accurate approved established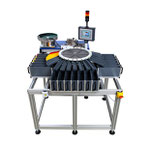 Measuring and subsequent measuring/grading of roller bodies is a essential component in terms of quality control and assurance processes in the bearing industry. Our proven CENSOR measuring and sorting machines for decades are guarantors for quality assurance in the bearing industry.
CENSOR Sorting machines are convincing by their measuring accuracy and performance. They are outstanding due to their practical approach and customer oriented innovations.
Our high performance sorting machines are convincing by their
Variety of scope of application- available for balls cylindrical, taper and spherical rollers respectively and needles

Diameter range varying from 2 mm to 70 mm

 

Length range varying from 4 mm to 110 mm

Measuring of diameter and length possible in one pass

Alignment of angle from 1°- 9° when measuring taper rollers

Number of sorting groups ( depending on machine type up to 19 groups)

Various sorting programs for diameter and length

Short setup times

Lot sizes: different machines are available for small batches up high scale lot sizes

Capability of measuring system/ station (Cg, Cgk)
Trust in us - the worldwide leading manufacturer of measuring and sorting machines for roller bodies!